Proceeds from the 2016 Green Acres Corn Maze will benefit
local Natrona County non profits.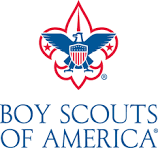 It was our pleasure to donate to the Boy Scouts of America in 2015!
​Scoutmaster Tucker LaPrade wrote:
Tucker La Prade
September 22, 2016
Boy Scouts of America thanks Green Acres Corn Maze for a wonderful season last year! Green Acres generous donation helped more boys go camping, learn citizenship and character, and have the adventure of a lifetime. Thank you Green Acres!